Punjabi Wedding Photo Album | Yashdeep & Simran
Plexiglass Album Cover | Simran & Yashdeep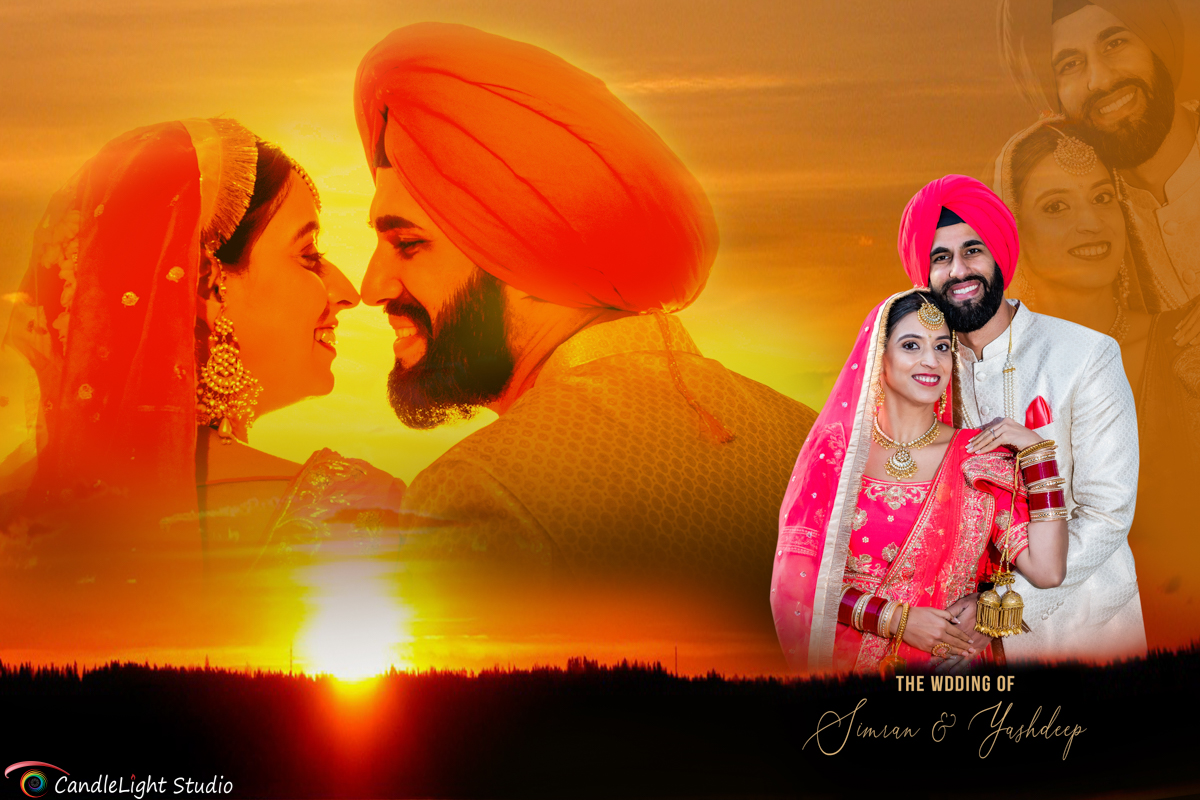 Yashdeep Singh Grewal & Simran Sidhu | Punjabi Wedding Ceremony Highlights
Yashdeep Singh Grewal and Simran Sidhu's wedding was nothing less than a fairy tale.
There were so many unique things about this wedding, the decor, the bride and groom, their families, and friends. Yashdeep & Simran had it all planned perfectly to the last detail. It was a beautiful journey through the sanctity and greatness of this religious Punjabi wedding.
The Punjabi wedding ceremony was in Virginia Beach at Gurudwara Sahib Chesapeake, VA, a beautiful venue full of Sikh history. The ceremony was simple, traditional, and close-knit. The guests followed the dress code and incorporated blush pink into their outfits with pagarees (turbans).
Professional photographers and videographers from Candlelight Studio captured the wedding and reception celebration of Yashdeep Singh Grewal and Simran Sidhu. We tried for everything to be perfect, and it came out to be a fantastic photographic art piece for the couple. We covered the ceremony from different angles and created a story for this beautiful couple. Let us take you through the highlights of the wedding. At first glance, you will fall in love with it.
Yashdeep and Simran celebrated their reception ceremony at the gorgeous Sheraton Oceanfront Virginia Beach, VA. Candlelight Studio photographers captured their every laugh and smile while videotaping every sigh, tear, and toast. Yashdeep and Simran had their first dance, and it was magical!
This reception was indeed a dream come true for the couple. The venue was dim-lit, luxurious, and the perfect place to celebrate a wedding the Sikh way.
It was an honor for CandleLight Studio to capture the love of these two souls Yashdeep and Simran. Look at the photos and video highlights and enjoy. Once again, congratulations Yashdeep and Simran. You two are a beautiful couple!