Why choose Candlelight Studio for your Pre-wedding and Engagement Photoshoots?
I found the team of photographers for pre-wedding engagement photography near me for local and destination events.
My Memories by Pre-wedding Engagement Photography Near Me
Why should I choose pre-wedding and engagement photographers near me for my Bog Day? With the rapidly changing trends in the wedding industry, photography is not an exception. And when you plan your Pre-wedding and Engagement events, it is extremely important to choose photography and photographers with contemporary and quality services. Surinder Singh is an experienced professional photographer and videographer who has captured hundreds of weddings with multiple nationalities, cultural and religious backgrounds. We cover modish Western weddings to traditional Indian weddings.
Surinder Singh will make your event worth memorable with his expertise for generations to cherish and admire the outclass coverage of your pre-wedding and engagement day.
Weddings are a significant moment in everyone's lives. These moments will remain in your memory for many years. CandleLight Photographers capture intimate moments you might otherwise forget. We will capture these intimate moments in the background. We will videotape whether you are getting ready with your bridesmaids or when your parents see you in your wedding gown.
Best Pre-wedding Engagement Video Highlights in NY, NJ, and TX
Video Highlights and Pre-wedding Engagement Photography
Best Pre-wedding Wedding Videography in Edison NJ
Videography is quite a different process than photography. Videography allows you to see the world in motion. You can also learn to create dynamic and moving images instead of static photos.
A pre-wedding day can be one of your most memorable. However, it can also turn into a stressful experience. You can become exhausted trying to find the perfect seats for your guests, as well as all the other fun things that go along with choosing a wedding dress and cake. A professional videographer or photographer is a better option for your engagement photos.
The engagement photography session is beneficial for soon-to-be couples and our event photographers. We get a chance to understand profiles and comfort zones. Visit CandleLight Photography Studio with your fiancé and let us help you with natural and flattering poses. Your authentic poses will include unique details that can amaze you and your life partner.
Pre-wedding Photographers in New Rochelle NY
Pre-wedding Engagement Photographers for Wedding Trailers
Classic Pre-wedding Wedding Photos in Floral Park NY
The most joyous day of your life is the wedding day. It can be hectic. Although the flowers and food are lovely, your most important takeaway is your marriage. You will take home your amazing memories, photos, and videos from your engagement and wedding day.
Your wedding will be a memory you'll cherish for many years. Wedding videography and wedding photography are important parts of wedding planning. Your grandchildren will be able to share your special day. Your engagement video and album should be beautiful and memorable.
Your countdown for the wedding photography starts from the engagement day. Our mission is to create a level of trust and comfort during the engagement photoshoot sessions. We love developing a good relationship with our clients. Thus, we recommend our clients not miss the pre-wedding photography opportunity. We will give you a digital version of all your photos.
Pre-wedding Videographers in New York City NYC
Best Wedding Reels by Pre-wedding Engagement Photographers
Pre-wedding Wedding Photographer in Flushing NY
You can have high-quality photos of your pre-wedding and engagement that you can display at home or give as gifts to friends and family. These images can be used to create photo albums that your grandchildren and children will treasure.
Professional wedding photographers can help you avoid blurry or overexposed shots. This is not something that your family members (who may be competent with a smartphone camera, but it's still not the same!) will do. Professional photographers will allow you to relive the experience at its best.
We know that brides are highly conscious of their makeup and hairstyles. The engagement photo session is the perfect time to try out different styles to identify the best one. You will learn how you look in front of the camera. Based on your interests and comfort levels, we will adjust our camera settings and photography style. Give a call to our event photographers.
Pre-wedding Photographers in Ozone Park NY
Pre-wedding Engagement Photography in New Jersey, New York, TX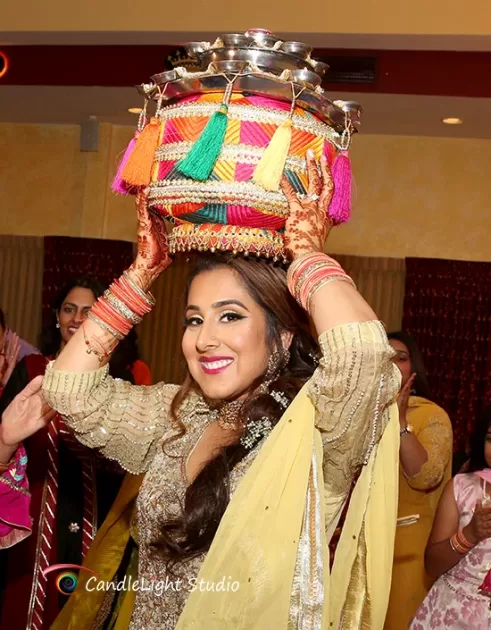 Pre-wedding Engagement Photography Videography NYC, NJ, and TX
Best Pre-wedding Wedding Photographers in Bronx NY
Best Jago Celebration and Video Highlights. Jago is a word signifying the act of staying awake. When the bride and grooms are busy performing the Jago rituals, we concentrate on our photography. Jago is something more than rituals. It is a party that fills the environment with colors, lights, and charms. While clicking Jago photos, we ensure these photographs have not missed these elements.
What makes Jago distinctive is the Candle lights and earthen pots, Long stick with bells, Dancing, and partying. We love engaging ourselves in the Jago ceremony with our photography and videography services.
In a pre-wedding photo session, we want to create beautiful memories of yourself and your spouse from the very start of the wedding process to the end.
An engagement photo session is a fun and creative way to take photos before your wedding. It will allow you to become comfortable with your photographer to get to know you better as a couple. Pre-wedding Engagement Photography of Jago and Marriage Ceremony.
Pre-wedding photo sessions will provide you with pictures that can be used for wedding invitations and souvenirs. Surinder Singh always guarantees your pre-wedding photography and engagement photo session burst with creativeness. Our photographers capture entirely the moments, sentiments, and memories that will make your wedding day unique in this photoshoot.
We specialize in Photographing Pre-Wedding Events that include Garba and Sangeet Night videos and photos. A pre-wedding photoshoot is something more than smiling and posing. Some couples think that a pre-wedding portrait session is unnecessary. But, it will offer several perks. During the pre-wedding session, you build a strong rapport with your engagement photographer. Our photos will reflect the social bond of the two families.
Top Pre-wedding Videographers in Long Island NY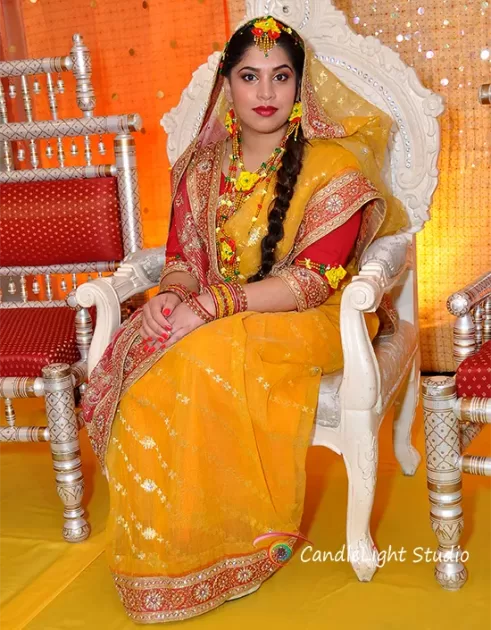 NJ Wedding Photographers | Pre-wedding Engagement Photography NY
Top Pre-wedding Wedding Videographers Brooklyn NY
Our creative team of BD photographers specializes in Gaye Holud Ceremony Photography and Bangladeshi Wedding Videography. The Gaye Holud ceremony is a significant and traditional ceremony at Bengali Weddings. Gaye is Bengali for the body, while Holud is the turmeric on the body.
We will photograph everything from Nikah, Engagement, Gaye Holud (Saffron Ceremony) to the actual wedding ceremony and the wedding reception. Our wedding packages will cater to all your needs and demands, even your budget for Bangladeshi weddings.
Importance of hiring a professional photographer and videographer – For every couple getting married, marriage is the utmost special day for the whole of life. Welcome to My Passion for Pre-wedding Engagement Photography.
The photos and videos are indeed the only way to keep these treasured memories alive. They are the only tangible proof to stay connected with these vows and oats.
Hiring Candlelight Studios, we guarantee that you would get excellent quality services. You can share your photos on social media or print a wedding album and cherish your memories for the rest of your life. Hiring us as professionals will ensure that your wedding photographs are worthy of lasting your memories a lifetime.
Interestingly, Indian weddings are multi-day events, like Garba and Sangeet. Garba is a night of playful, energetic dancing activities, while the Sangeet ceremony is a night of music. Let us capture these scenes of these events and highlight the specialties. The Garba night is another highlight for Indian weddings intricate dance, fast-performing music, and bride's dress fanning out to create a pattern. CandleLight Studio team of wedding photographers will record your Gujarati Garba night-pleasing Suhaag songs and the tune of the Dhol videos and Photos.
Best Pre-wedding Photographers Manhattan NYC
New Jersey Photographer for Pre-wedding Engagement Photography
Pre-wedding Wedding Photography in Connecticut CT
Should you do Engagement and Ring Ceremony photography?
An engagement ceremony is an event to celebrate the union of two hearts. It signifies the beginning of married life. You never like to lose the joy of uniting with your spouse. That is why our engagement photographs are the best assets in your life.
There are different ways of capturing the love between couples on the ring ceremony day. Our Creative Wedding Photographer knows about the latest trends. We are capturing the Memories of Pre-wedding Engagement Photography.
You will get awestruck by our engagement pictures. You can scroll down the portfolio on our website to see how our Candlelight Studio photographers have captured different poses.
CandleLight Studio wedding photographers and videographers cater to multi-cultural communities. South Asian weddings usually begin with a Mehndi ceremony photography. On Mehendi night, women decorate their hands in henna and choreograph dances for the bride. The dholak (or drum) is played by the family, who sing traditional songs and play old tunes. The tradition at the Henna ceremony is that the bride conceals her groom's initials in her henna so he can find them later.
Your mehndi ceremony video and photographs are some of the most important lifelong memories from your big day. CandleLight Studio captures the reactions, rituals, and feelings most realistically in an outstanding and impressive wedding album. Our team of photographers will treat the mehndi and sangeet night nearly like a feature or news story.
At the Sikh marriage ceremony, our photography will narrate your love story from the pre-wedding day. The laughter and joy during your engagement ceremony will be a part of our photo and video montage.
Top Pre-wedding Videographers in New Jersey NJ

Pre-wedding Engagement Photographers for Local Weddings NYC
Budget-Friendly Pre-wedding Engagement Photography Packages
The Right Pre-wedding Engagement Photography to Immortalize your Unique Moments.
Our Pre-wedding Engagement wedding packages are within industry standard yet attractive and flexible to meet your bespoke needs.
Relive Your Special Moments Forever:
From bridal portraits and engagement photos to posed wedding photos of the bride and groom, wedding party, and family members, CandleLight Studio will Capture the Moment and Memories to Last a Lifetime!
Our wedding photography packages and prices are reasonable, and our reasoning is priceless:
We offer the best value packages at affordable pricing for every budget
Wedding Photography to Immortalize Your Unique Moments
Wedding Videography that will Connect Each Fabric of Your Story the Right Way
5~10 Minutes Video Highlights Reel with Special Effects and Matching Songs
Elegant Wedding Photo Album to Preserve Your Favorite Memories for Generations to Cherish
Drone Coverage of Your Unique Love Story in Motion
Live Streaming of Wedding Events, so your family and friends from around the world are virtually attending your Wedding
All High-Resolution Photos without watermarks, Delivered on USB Drive and Online
FREE UPLOAD of selected photos and Video Highlights on the Internet

Pre-wedding Videos by Indian Wedding Photographers Near Me
Pre-wedding Photography by Indian Desi Wedding Photographers
Surinder Singh – Professional Pre-Wedding Photographer
Wedding photography keeps your memories alive for generations to cherish, but it doesn't have to cost a fortune.
CandleLight Studio has several affordable wedding videography and photography packages available, and we offer something for every budget.
Surinder Singh specializes in shooting pre-wedding, engagement, and wedding photos. South Asian Brides and soon-to-be couples love their outstanding videos provided by photographer Surinder Singh.
Marriages are made in heaven, but weddings are celebrated on earth. CandleLight studio photographers capture those precious moments, memories of family and friends coming together to bless the newlywed couple.
Weddings are full of anticipation, excitement, and, of course, anxious moments. There are so many things to plan and think about, so let CandleLight Studio help you by taking one thing off your plate – pictures, and videos. With over 1,100 shoots and sessions under our belt, rest assured we will capture your engagement photography in vivid detail for generations to cherish.
CandleLight Studio has been recording video memories for over 20 years. Whether it is an Indian wedding or an engagement ceremony, our photographers and video producers are unmatched and highly detail-oriented. CandleLight Studio has captured memories that last a lifetime, and we have the portfolio to prove it.
Keeping your wedding within its budget is important, and photography is no different. Our affordable wedding packages are value-priced, with options to choose the photography package that offers the most value for your price range.
CandleLight Studio photographers will immortalize your special moment so you can relive your pre-wedding day in detail forever. We promise you're going to love Candlelight Studio!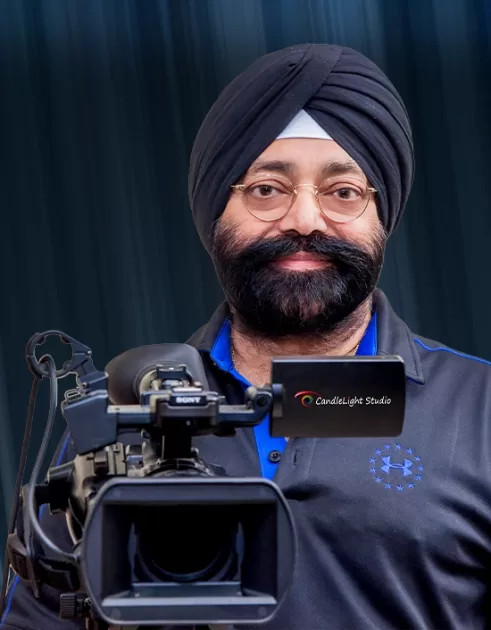 Surinder Singh is a professional wedding photographer capturing tying the knot moments for couples of various nationalities and religious backgrounds for over 20 years.
Certified by the American Wedding Group, Photographer Surinder Singh is culturally sensitive and has an eye for detail and a passion for capturing rich wedding traditions.

Pre-wedding Engagement photography Near Me for Marriage Photos
Questions about Pre-wedding Engagement Photography?
It is a great idea to have both a videographer and a photographer at your engagement ceremony.
An experienced wedding photographer will have many years of experience. They will be able to get the best photos possible in the quickest and most efficient manner. This will reduce stress and allow you to enjoy your day.
Importance of wedding photography and videography
Pre-wedding Engagement Videos Photos by Indian Photographers
Best Photographers for Pre-wedding Engagement Photography Near Me

Pre-wedding photography packages are the best for these reasons
Our Pre-wedding Photography Packages and Prices are Best
Indian Wedding Photos
Indian Wedding Videos
Indian Wedding Photography Near Me and Wedding Videography Near Me
Indian Wedding Photographers Near Me and Wedding Videographers Near Me
Candlelight Studio was founded in 2000 in New York and has captured beautiful moments since its inception. We pride ourselves on connecting the dots and creating a story worth telling and seeing through photos and videos.
We provide Photography, Cinematography, and 4K Videography services for Weddings in and around New York, New Jersey, Houston, Texas, and surrounding areas.
We know that there are brides from different cultures and traditions. We have covered a wide repertoire of weddings from American, Jewish, and Latino weddings to Indian, Pakistani, Guyanese, Bangladeshi, and a variety of others.
Candlelight Studio ensures that we deliver only the best service and ensure that you are included and engaged with your audience and your story.

Pre-wedding Bride Groom Portraits and Wedding Photos in the Park
Engagement, and Pre-wedding Engagement Photography Near Me
A picture is worth a thousand words, but a video or an audio clip can help you remember the words verbatim.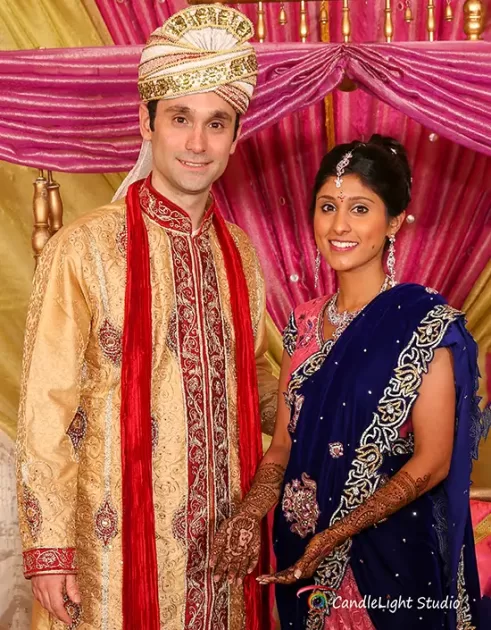 The job of a wedding photographer is to capture every moment on your wedding day.