Let's Discuss Your Pakistani Wedding Photography Plans. At CandleLight photography studio, we believe in capturing your memories as they happen, not staged.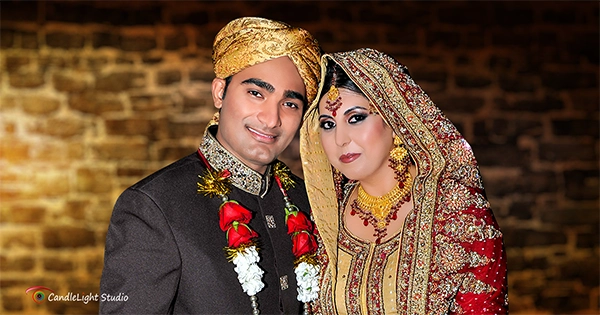 Muslim and Pakistani Wedding photography is a combination of numerous types of photography. The best wedding photographers at CandleLight Studio will capture the beauty of your special day.
My Nikah Photos by Pakistani Wedding Photography Near Me
Why should I choose Muslim and Pakistani wedding photographers near me for my Nikkah ceremony? A wedding is the happiest time for any culture, full of celebrations and joy of a perfect union. Desi weddings are long, big, colorful, vibrant, beautiful, and cheerful events.
CandleLight studio promise to capture the authenticity of the feelings on your blissful occasion. Are you searching for the best Pakistani and Muslim wedding photographers and videographers? I found a top-tier team of multiple photographers and videographers for Muslim and Pakistani wedding photography near me in New York, New Jersey, and Houston, Texas.
There are many fun and unique traditions associated with Muslim Weddings. Marriage (Nikah) in Islam is a religious obligation. It is a legal contract between the groom and bride.
CandleLight Studio photographers are familiar with Islamic pre-wedding and wedding rituals. Although it sounds formal, the Muslim wedding ceremony is one of the most colorful and exciting in the world. The ceremony is memorable for the bride and groom, their families.
The Best Pakistani Wedding Video Highlights in NY, NJ, and TX
Best Video Highlights and Pakistani Wedding Photography Near Me
Best Pakistani Wedding Videography in Edison NJ
Marriage is a crucial component of any religion's culture. As one of their core responsibilities, Muslims consider the sacred marriage ceremony essential to their culture. It celebrates a new relationship between two people and their families. This would lead to their culture and religion being preserved as they grow. Everyone knows that the wedding day is important and has set dates in their diaries.
Pakistani Photographers in New Rochelle NY
Pakistani Wedding Photographers for Wedding Trailers and Teasers
Pakistani Wedding Photos in Floral Park NY
Marriage (Nikah) in Islam is a religious obligation. It is a legal contract between the groom and bride. It is an integral part of Islam's culture and is listed in the Quran as one of the first duties of a Muslim. There are many ways you can practice Islamic weddings. The traditions of Muslim marriage are influenced by religion, gender-segregation rules, and culture. A Muslim wedding's food is delicious and rich in flavor.
Pakistani Videographers in New York City NYC
Best Wedding Reels by Pakistani Wedding Photographers Near Me
Pakistani Wedding Photographer in Flushing NY
Pakistani weddings often hold an engagement party. Henna is a formal ceremony that marks the coming together of two people. Mehendi night is usually held in the presence of close family members. The Groom's family will approach and ask the bride for her hand in marriage. The couple will now exchange rings. The couple will exchange their blessings and prayers, and then they all dance to Mehndi and Jago songs.
Pakistani Photographers in Ozone Park NY
Best Pakistani Wedding Photography in New Jersey, New York, TX
Pakistani Wedding Photography Videography NYC, NJ, and TX
Best Pakistani Wedding Photographers in Bronx NY
Over the past 20 years, our team has extensive experience covering all kinds of Pakistani and Muslim weddings, from traditional to fusion weddings that combine traditions and different cultures. CandleLight Studio photographer and videographer captured all the cultural practices and age-old traditions that make Pakistani weddings such a special occasion. Our team has covered many Pakistani Weddings in New York, New Jersey, and Houston, Texas. Pakistani Wedding Photography of Nikah Ceremony.
CandleLight Studio has provided photography services from Mangni to Henna Ceremony, Mayun, Mehendi to Nikah Ceremony, followed by Rukhsati and Walima Celebration. Our talented photographers document the authenticity of the emotions of each of these joyful ceremonies.
Top Pakistani Videographers in Long Island NY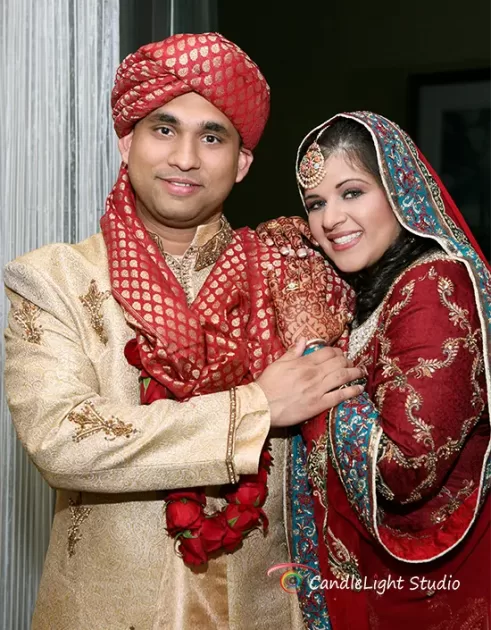 NJ Wedding Photographers for Pakistani Wedding Photography in NY
Top Pakistani Wedding Videographers Brooklyn NY
Candlelight studio has extensive experience in Pakistani and Muslim wedding videography services as well. Fondly you'll look back upon your wedding day, you want to share the memories of your big day with your children one day, and video is the perfect way to do so.
Welcome to My Passion for Pakistani Wedding Photography. Wedding videos let you recall all timeless moments of your Pakistani wedding day from the behind-the-scenes look of your wedding preparation. The videos are recording of your love story, without leaving anything to chance. The final product is a superior quality Pakistani wedding photography film to reminisce your big day. Our value-priced wedding packages contain Bridal party photos and family and group pictures.
Best Pakistani Photographers Manhattan NYC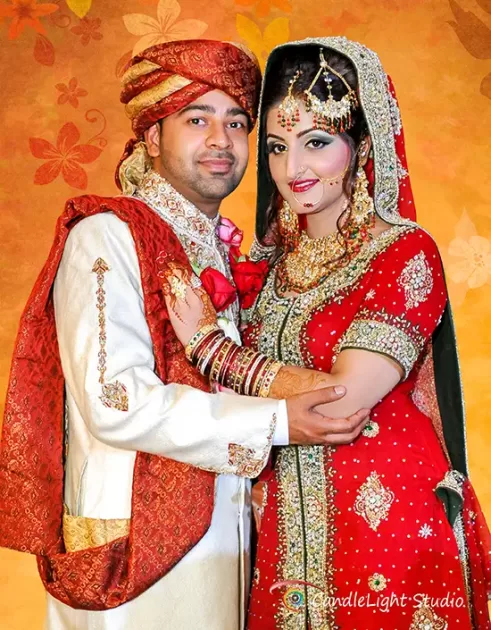 New Jersey Photographer for Best Pakistani Wedding Photography
Pakistani Wedding Photography in NY and Connecticut CT
Our services are not limited to Indian photography because we operate from a region that boards more than one culture, which is the beauty of living in harmony. And Pakistani culture being the neighbor to India, have the same colorful festivities for their South Asian wedding. We are capturing the Memories of Pakistani Wedding Photography.
Millions of Muslims live in various parts of the globe. Their wedding traditions have been adapted to suit their local needs. But, regardless of differences, there are some important traditions that all Muslim marriages share. With experience in Muslim photography and Pakistani wedding photography, we can say that they have different customs and are equally enthralling to capture.
Top Pakistani Videographers in New Jersey NJ

Pakistani Photographers for Local and Destination Weddings NYC
Budget-Friendly Pakistani Wedding Photography Packages Prices
The Right Pakistani Wedding Photography to Immortalize your Unique Moments.
Our Pakistani wedding packages are within industry standard yet attractive and flexible to meet your bespoke needs.
Relive Your Special Moments Forever:
From bridal portraits and engagement photos to posed wedding photos of the bride and groom, wedding party, and family members, CandleLight Studio will Capture the Moment and Memories to Last a Lifetime!
Our wedding photography packages and prices are reasonable, and our reasoning is priceless:
We offer the best value packages at affordable pricing for every budget
Wedding Photography to Immortalize Your Unique Moments
Wedding Videography that will Connect Each Fabric of Your Story the Right Way
5~10 Minutes Video Highlights Reel with Special Effects and Matching Songs
Elegant Wedding Photo Album to Preserve Your Favorite Memories for Generations to Cherish
Drone Coverage of Your Unique Love Story in Motion
Live Streaming of Wedding Events, so your family and friends from around the world are virtually attending your Wedding
All High-Resolution Photos without watermarks, Delivered on USB Drive and Online
FREE UPLOAD of selected photos and Video Highlights on the Internet

Pakistani photography packages are the best for these reasons
Our Pakistani Wedding Photography Packages and Prices are Best
What are the benefits of hiring CandleLight Studio for wedding photography of various nationalities and religious backgrounds?
Nikkah, Walima and Mehendi Photography by Surinder Singh
Wedding photography keeps your memories alive for generations to cherish, but it doesn't have to cost a fortune.
CandleLight Studio has several affordable wedding videography and photography packages available, and we offer something for every budget.
Surinder Singh specializes in shooting traditional South Asian, Muslim, and Pakistani Wedding ceremonies. Pakistani Brides and soon-to-be couples love their outstanding photographs provided by photographer Surinder Singh.
Marriages are made in heaven, but weddings are celebrated on earth. CandleLight studio photographers capture those precious moments, memories of family and friends coming together to bless the newlywed couple.
Weddings are full of anticipation, excitement, and, of course, anxious moments. There are so many things to plan and think about, so let CandleLight Studio help you by taking one thing off your plate – pictures, and videos. With over 1,100 shoots and sessions under our belt, rest assured we will capture your Pakistani wedding photography in vivid detail for generations to cherish.
CandleLight Studio has been recording memories for over 20 years. Whether it is a traditional Indian wedding or a Nikah ceremony, our photographers and video producers are unmatched and highly detail-oriented. CandleLight Studio has captured memories that last a lifetime, and we have the portfolio to prove it.
Keeping your wedding within its budget is important, and Nikah photography is no different. Our affordable wedding packages are value-priced, with options to choose the package that offers the most value for your price range.
CandleLight Studio photographers will immortalize your special moment so you can relive your Pakistani wedding day in detail forever. We promise you're going to love Candlelight Studio!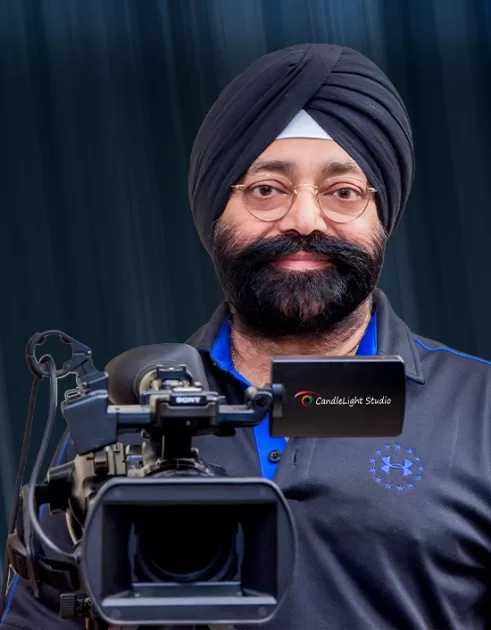 Surinder Singh is a professional wedding photographer capturing tying the knot moments for couples of various nationalities and religious backgrounds for over 20 years.
Certified by the American Wedding Group, Photographer Surinder Singh is culturally sensitive and has an eye for detail and a passion for capturing rich wedding traditions.

Budget-Friendly Nikkah Ceremony Photography Packages Prices
Frequently Asked Questions about Pakistani Wedding Photography?
Engagement, Reception, and Pakistani Wedding Photography Near Me
Best Pakistani Wedding Videos Photos by Indian Photographers
You could have a video of your Nikah to look back on and enjoy. Professional photographers can provide these extra services for your Pakistani wedding ceremony.
Pakistani wedding photography
The memories of your wedding photos will last a lifetime.

Pakistani weddings by Indian Wedding Photographers Near Me
Nikkah Photography by Indian Desi Wedding Photographers
Indian Wedding Photos
Indian Wedding Videos
Indian Wedding Photography Near Me and Wedding Videography Near Me
Indian Wedding Photographers Near Me and Wedding Videographers Near Me
Candlelight Studio was founded in 2000 in New York and has captured beautiful moments since its inception. We pride ourselves on connecting the dots and creating a story worth telling and seeing through photos and videos.
We provide Photography, Cinematography, and 4K Videography services for Weddings in and around New York, New Jersey, Houston, Texas, and surrounding areas.
We know that there are brides from different cultures and traditions. We have covered a wide repertoire of weddings from American, Jewish, and Latino weddings to Indian, Pakistani, Guyanese, Bangladeshi, and a variety of others.
Candlelight Studio ensures that we deliver only the best service and ensure that you are included and engaged with your audience and your story.

Best Photographers for Pakistani Wedding Photography Near Me
Top Pakistani wedding photography Near Me for Nikkah Photos
At CandleLight photography studio we believe in capturing your memories as they happen, not staged.
The nikkah, or wedding ceremony, is short and easy. Although the nikkah is usually performed in a mosque, it can also be performed in a hotel ballroom or home. In order to respect the holy space, guests are asked to take off their shoes if the nikkah takes place in a mosque. The bride and groom are not the only key people at the nikkah. Two witnesses from each side, their parents, and the Imam (or spiritual leader) officiating the ceremony are also important.