The Best Ways to Find Local Nepali Photographer Near Me who will Match My Style and Personality and has Creative Insights into Nepali Wedding Photography.
Magical Moments of My Big Day by Nepali Photographer Near Me | CandleLight Studio

Timeless Wedding Day Memories by Nepali Photographers Near Me | CandleLight Studio

Distinctive Wedding Pictures by Nepali Wedding Photographer Near Me | CandleLight Studio

The Best Team of Talented Nepali Wedding Photographers Near Me | CandleLight Studio

Top Leading Photographer for Nepali Wedding Photography Near Me | CandleLight Studio

Capturing Precious Moments at Nepali Wedding Videography Near Me | CandleLight Studio

Nepali Photographers for Local and Destination Weddings NYC
Budget-Friendly Nepali Wedding Photography Packages Prices
The Right Nepali Wedding Photography to Immortalize your Unique Moments.
Our Nepali wedding packages are within industry standard yet attractive and flexible to meet your bespoke needs.
Relive Your Special Moments Forever:
From bridal portraits and engagement photos to posed wedding photos of the bride and groom, wedding party, and family members, CandleLight Studio will Capture the Moment and Memories to Last a Lifetime!
Our wedding photography packages and prices are reasonable, and our reasoning is priceless:
We offer the best value packages at affordable pricing for every budget
Wedding Photography to Immortalize Your Unique Moments
Wedding Videography that will Connect Each Fabric of Your Story the Right Way
5~10 Minutes Video Highlights Reel with Special Effects and Matching Songs
Elegant Wedding Photo Album to Preserve Your Favorite Memories for Generations to Cherish
Drone Coverage of Your Unique Love Story in Motion
Live Streaming of Wedding Events, so your family and friends from around the world are virtually attending your Wedding
All High-Resolution Photos without watermarks, Delivered on USB Drive and Online
FREE UPLOAD of selected photos and Video Highlights on the Internet
Nepali Wedding Videography by CandleLight Studio – Your Nepali wedding is going to be one of the most memorable days of your life. It's that unforgettable day where you commit to one another in front of friends and family. You'll want to relive those moments forever – but your Nepali wedding day can feel like a blur. With so much going on and all the family emotions involved, it's easy to forget some of the most treasured parts of your wedding ceremony and reception. That's why you may want to hire a Nepali videographer to capture it all.
Nepali Wedding Photography by CandleLight Studio – You will hire many talented vendors for your Nepali wedding, and each one provides an undeniably valuable service. However, one of your most essential vendors is your wedding photographer. This person will capture your big day in all its glory and give you memories that you'll treasure forever. Make sure you take the time to do your wedding photography homework and find a great Nepali photographer who matches your style and personality.
Nepali Videographers Near Me are a passionate visual storyteller who loves preserving precious moments in a creative and artistic way.
Innovative Nepali Videographer specializing in Local and Destination wedding cinematography.
Nepali Wedding Highlights Video Reel by CandleLight Video Studio.
Nepali Wedding Film | Nepali Wedding Ceremony Videos by CandleLight Studio.
Best Nepali Wedding Highlights Trailer by CandleLight Photo Studio.
Get Affordable Nepali Wedding Photography and Videography at CandleLight Studio.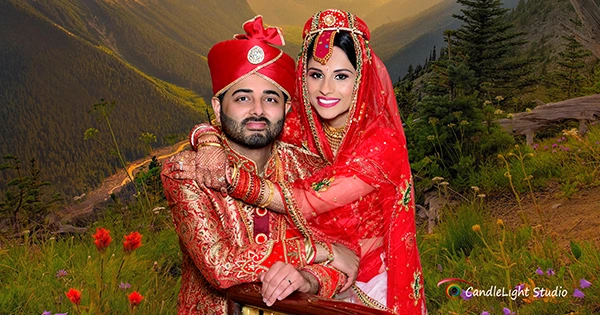 Priceless moments of Nepali wedding photography at affordable prices by CandleLight Studio
Nepali Wedding Photography Near Me at Affordable Price
Why should I choose Nepali wedding photographers near me for my Big Day? How can I have stunning videos and photo albums of my wedding? How can I find affordable Nepali wedding photography near me for my upcoming marriage ceremony? At CandleLight Studio, we thoughtfully offer photography and Videography services with rates that fit your budget. We believe in providing our valued clients with the best quality photos and video. Capturing the perfect moment with perfect lightning in perfect timing is something that we Indian professional photographers do. We have been shooting Nepali weddings for over 20 years.
As you can see, we are capable and experienced in covering a myriad of wedding types. That's what makes us so special and unique as photographers for weddings and events photography. Our passion for wedding photography has grown over the years. We are thankful to the beautiful couples who have placed their trust in us to capture their special day so they can relive those special moments forever.
The wedding photographs you share with your partner, your family, and friends will remain far longer than any flowers or cake. It should come as no surprise that brides and grooms spend a notable amount of time planning their weddings. Everyone is curious to create memories that will last a lifetime. CandleLight Studio photographers are familiar with your particular style and creativity and will provide memories to cherish forever.
The Best Nepali Wedding Video Highlights in NY, NJ, and TX
Best Video Highlights and Nepali Wedding Photography Near Me
Best Nepali Wedding Videography in Edison NJ
Please have a look at these stunning wedding styles for your big day. Depending on your preferences, you may choose from a variety of various wedding photography styles for your special day. It doesn't matter if you desire a lovely romantic feel or an urban and edgy style. CandleLight Studio photographer can bring your idea to life. Here are some of the most popular types of wedding photography to get you started.
Classic Style
Classic pictures, such as those seen in your grandparents' or parents' wedding albums, have stood the test of time for generations. They're eye-catching, beautiful, and a little formal. These photographs depict the truth. This style is embellished with the photographer's creative license. As photographers, we're always looking for exciting shooting situations and thinking about what we might make out of them. Our wedding photographer will transform the commonplace into the extraordinary.
Nepali Photographers in New Rochelle NY
Nepali Wedding Photographers for Wedding Trailers and Teasers
Classic Nepali Wedding Photos in Floral Park NY
Art of the highest caliber
Fine art wedding photography is comparable to conventional wedding photography, but it has a little spin on the subject. It is well-known for being light, bright, and airy, making it the ideal setting for your romantic celebration. Using an artistic approach, we convey a narrative to the viewer visually. When it comes to creating a soft, romantic wedding book, our services being professionals in fine art, are the best place to start.
Photojournalistic
Instead of staged photography, photojournalistic photography captures candid moments or random images of people, décor, and activity rather than planned photographs. (Consider the following scenarios: you and your partner laughing during the first dance, or your closest buddy wiping away a tear during a toast). We attempt to capture something genuine in the couple's expression.
Nepali Videographers in New York City NYC
Best Wedding Reels by Nepali Wedding Photographers Near Me
Nepali Wedding Photographer in Flushing NY
Dark and ominous style
Are you looking for that little bit extra? We like a dark and gloomy aesthetic since it's comparable to our way of life—but with a twist of refinement. Because of the editing technique used, this photographic aesthetic seems to have been lifted directly from Pinterest or Instagram. Suppose you're planning a bohemian, eccentric, or gloomy wedding. In that case, this design will be the ideal complement to the overall theme of your event.
Editorial style
Consider this look to be similar to your magazine photoshoot. Editorial photographers are the most technically advanced members of the Indian wedding photography community. You should use this design if you want your wedding book to appear as it came right out of a magazine. At CandleLight Studio, our wedding photographer will choose perspectives and backdrops that enhance the overall appearance of the subject matter.
Nepali Photographers in Ozone Park NY
Best Nepali Wedding Photography in New Jersey, New York, TX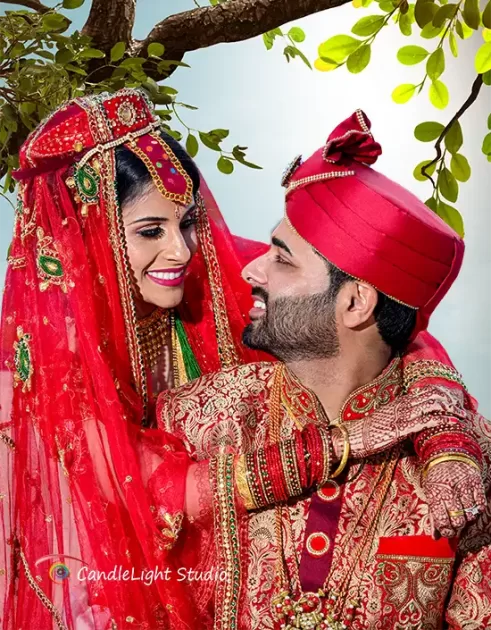 Nepali Wedding Photography Videography NYC, NJ, and TX
Best Nepali Wedding Photographers in Bronx NY
At Candlelight Studio, our team of professional Indian photographers and videographers use modern video cameras accompanied by video editing software to capture all the precious moments at your wedding event.
Nepali Wedding photography is one of the significant decisions which is to be taken by a couple. Every couple has their own style and aura by which they are known. We believe that the best style a couple can wear during their marriage is their smile.
The best Nepali wedding pictures have been shot not with majestic surroundings and high-end locations but with the couple's grace, beauty, and elegance. It would be the perfect start to a fantastic experience that awaits you.
Top Nepali Videographers in Long Island NY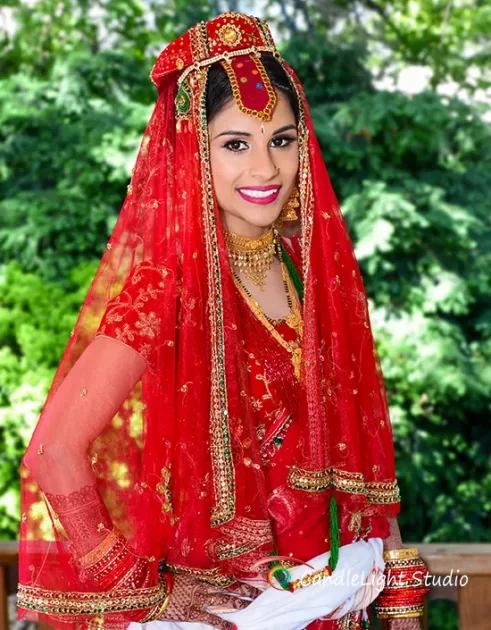 NJ Wedding Photographers for Nepali Wedding Photography in NY
Top Nepali Wedding Videographers Brooklyn NY
Searching for a Nepali wedding photographer is more of a brainstorming and a tedious effort. It requires you to choose the finest portrait among the art presented before you. Our forte includes shooting classy and trendy pre-wedding and engagement ceremonies. If you don't want to miss the fun around your Nepali wedding photography, then CandleLight is your pick.
At CandleLight Studio, we offer Nepali wedding photography and 4 K videography services. Custom packages include Drone coverage, Live streaming, photo booth, and much more.
A short and sweet email from your side or filling up the query form may help us get in touch and connect with you to discuss the details of your wedding photography.
Best Nepali Photographers Manhattan NYC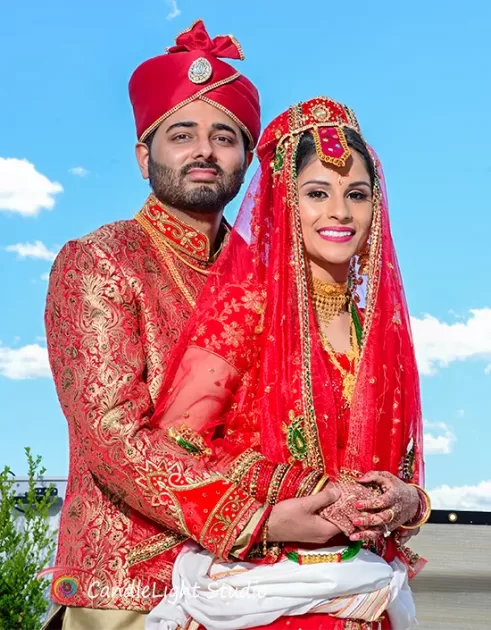 New Jersey Photographer for Best Nepali Wedding Photography
Nepali Wedding Photography in Connecticut CT
We are proficient in Church wedding photography, Sikh wedding photography, Gujrati wedding photography, Guyanese wedding photography, Jewish wedding photography, Maharashtrian wedding photography, Muslim Wedding Photography, Nepali wedding photography, Afghani wedding photography, Pakistani wedding photography, and Punjabi wedding photography.
The wedding day is just one day, but you will remember it for a lifetime through pictures. Don't let your Big Day be forgotten. Contact Candlelight Studio today and let us take the responsibility of immortalizing the day you came together with your darling. And we will be right there at your wedding with all our professional equipment, ready to make your Big Day memorable forever.
Top Nepali Videographers in New Jersey NJ

Nepali weddings by Indian Wedding Photographers Near Me
Marriage Photography by Indian Desi Wedding Photographers
Surinder Singh – Professional Indian Wedding Photographer
Wedding photography keeps your memories alive for generations to cherish, but it doesn't have to cost a fortune.
CandleLight Studio has several affordable wedding videography and photography packages available, and we offer something for every budget.
Surinder Singh specializes in shooting traditional South Asian and Nepali Weddings. Nepali Brides and soon-to-be couples love their outstanding photographs provided by photographer Surinder Singh.
Marriages are made in heaven, but weddings are celebrated on earth. CandleLight studio photographers capture those precious moments, memories of family and friends coming together to bless the newlywed couple.
Weddings are full of anticipation, excitement, and, of course, anxious moments. There are so many things to plan and think about, so let CandleLight Studio help you by taking one thing off your plate – pictures, and videos. With over 1,100 shoots and sessions under our belt, rest assured we will capture your Nepali wedding photography in vivid detail for generations to cherish.
CandleLight Studio has been recording memories for over 20 years. Whether it is a traditional Indian wedding or a modern Western wedding, our photographers and video producers are unmatched and highly detail-oriented. CandleLight Studio has captured memories that last a lifetime, and we have the portfolio to prove it.
Keeping your wedding within its budget is important, and photography is no different. Our affordable wedding packages are value-priced, with options to choose the package that offers the most value for your price range.
CandleLight Studio photographers will immortalize your special moment so you can relive your Nepali wedding day in detail forever. We promise you're going to love Candlelight Studio!
Surinder Singh is a professional wedding photographer capturing tying the knot moments for couples of various nationalities and religious backgrounds for over 20 years.
Certified by the American Wedding Group, Photographer Surinder Singh is culturally sensitive and has an eye for detail and a passion for capturing rich wedding traditions.

Best Photographers for Nepali Wedding Photography Near Me
Frequently Asked Questions about Nepali Wedding Photography?
Why are wedding photography and videography important? At CandleLight photography studio we believe in capturing your memories as they happen, not staged.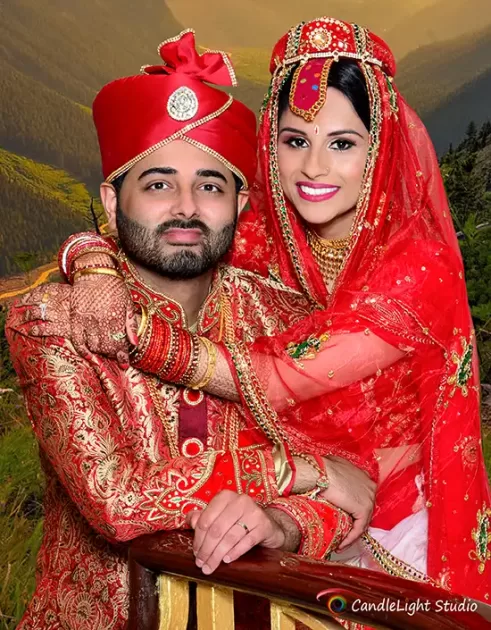 Weddings of various nationalities and religious backgrounds across the world have greatly benefitted from our wedding photography services.
Values CandleLight Studio can add to your wedding ceremony
At CandleLight Studio, we provide the best custom packages that fit your budget. Our wedding packages include photography and videography, Cinematography, Drone coverage, Live streaming, Virtual Wedding, Photo Albums, Video Highlights, video editing, and photo booth.

Nepali photography packages are the best for these reasons
Our Nepali Wedding Photography Packages and Prices are Best
Indian Wedding Photos
Indian Wedding Videos
Indian Wedding Photography Near Me and Wedding Videography Near Me
Indian Wedding Photographers Near Me and Wedding Videographers Near Me
Candlelight Studio was founded in 2000 in New York and has captured beautiful moments since its inception. We pride ourselves on connecting the dots and creating a story worth telling and seeing through photos and videos.
We provide Photography, Cinematography, and 4K Videography services for Weddings in and around New York, New Jersey, Houston, Texas, and surrounding areas.
We know that there are brides from different cultures and traditions. We have covered a wide repertoire of weddings from American, Jewish, and Latino weddings to Indian, Pakistani, Guyanese, Bangladeshi, and a variety of others.
Candlelight Studio ensures that we deliver only the best service and ensure that you are included and engaged with your audience and your story.

Nepali Bride Groom Portraits and Wedding Photos in the Park
Engagement, Reception, and Nepali Wedding Photography Near Me
Brides and Grooms love our services because we provide the best and highest quality wedding packages at an affordable price.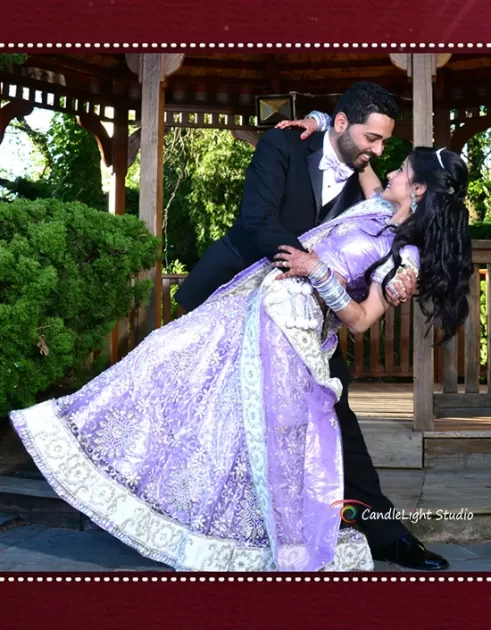 We are happy that we hired CandleLight Studio wedding photographer and videographer for our wedding day.