The Best Ways to Find Local Muslim Photographer Near Me who will Match My Style and Personality and has Creative Insights into Muslim Wedding Photography.
Magical Moments of My Big Day by Muslim Photographer Near Me | CandleLight Studio

Timeless Wedding Day Memories by Muslim Photographers Near Me | CandleLight Studio

Distinctive Wedding Pictures by Muslim Wedding Photographer Near Me | CandleLight Studio

The Best Team of Talented Muslim Wedding Photographers Near Me | CandleLight Studio

Top Leading Photographer for Muslim Wedding Photography Near Me | CandleLight Studio

Capturing Precious Moments at Muslim Wedding Videography Near Me | CandleLight Studio

Muslim Photographers for Local and Destination Weddings NYC
Budget-Friendly Muslim Wedding Photography Packages Prices
The Right Muslim Wedding Photography to Immortalize your Unique Moments.
Our Muslim wedding packages are within industry standard yet attractive and flexible to meet your bespoke needs.
Relive Your Special Moments Forever:
From bridal portraits and engagement photos to posed wedding photos of the bride and groom, wedding party, and family members, CandleLight Studio will Capture the Moment and Memories to Last a Lifetime!
Our wedding photography packages and prices are reasonable, and our reasoning is priceless:
We offer the best value packages at affordable pricing for every budget
Wedding Photography to Immortalize Your Unique Moments
Wedding Videography that will Connect Each Fabric of Your Story the Right Way
5~10 Minutes Video Highlights Reel with Special Effects and Matching Songs
Elegant Wedding Photo Album to Preserve Your Favorite Memories for Generations to Cherish
Drone Coverage of Your Unique Love Story in Motion
Live Streaming of Wedding Events, so your family and friends from around the world are virtually attending your Wedding
All High-Resolution Photos without watermarks, Delivered on USB Drive and Online
FREE UPLOAD of selected photos and Video Highlights on the Internet
Muslim Wedding Videography by CandleLight Studio – Your Muslim wedding is going to be one of the most memorable days of your life. It's that unforgettable day where you commit to one another in front of friends and family. You'll want to relive those moments forever – but your Muslim wedding day can feel like a blur. With so much going on and all the family emotions involved, it's easy to forget some of the most treasured parts of your wedding ceremony and reception. That's why you may want to hire a Muslim videographer to capture it all.
Muslim Wedding Photography by CandleLight Studio – You will hire many talented vendors for your Muslim wedding, and each one provides an undeniably valuable service. However, one of your most essential vendors is your wedding photographer. This person will capture your big day in all its glory and give you memories that you'll treasure forever. Make sure you take the time to do your wedding photography homework and find a great Muslim photographer who matches your style and personality.
Muslim Videographers Near Me are a passionate visual storyteller who loves preserving precious moments in a creative and artistic way.
Innovative Muslim Videographer specializing in Local and Destination wedding cinematography.
Muslim Wedding Highlights Video Reel by CandleLight Videographers Studio.
Muslim Wedding Film | Muslim Wedding Ceremony Videos by CandleLight Studio.
Best Muslim Wedding Highlights Trailer by CandleLight Videography Studio.
Creative Recording of Mehndi and Nikkah Videos by Indian Videographer Near Me | Muslim Wedding Photography Near Me – CandleLight Studio
Affordable Muslim Photographer Near Me for Wedding Photography
Muslim Wedding Photography and Affordable Cost Packages

Exclusive Muslim Videographers Near Me in the Hamptons Long Island NY

Eye-Catching Portraits and Photos of Muslim Wedding Photography
Muslim weddings are beautiful and heartfelt occasions. We will capture Your Precious Moments through captivating Nikah, Baraat, and Walima Images.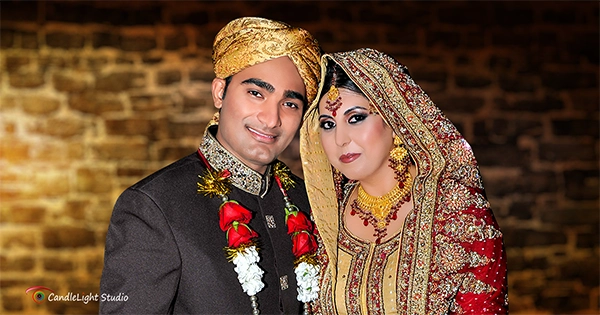 At Candlelight Studio, we offer customer-friendly yet high-quality Muslim wedding photography packages at affordable prices. We are happy to create customized packages for your Mendhi, Baraat, and Walima videography and photography. Capturing the best moments of your life in the best instances is the actual game.
Let's celebrate your life's grandest moment – Cute and Romantic Muslim wedding photography near me
Why should I choose Muslim wedding photographers near me for my henna and nikah photography? Your wedding must be a dream day for you. That is why CandleLight Studio would love to develop harmony with its clients to share all your wedding dreams with us. We promise to create the best version of authentic and unforgettable images which may reflect your dreams. Get your wedding glittered up, and let your extra special day be filled with excitement that tingles and emotions that bubble. At My Nikah, the Muslim Wedding Photography near me captured every candid moment, poignant and profound moment of my gorgeous day.
Candlelight Studio cares for your dreams by providing custom packages that will suit your budget. We offer a creative concept, stunning image quality, and excellent client service. Candlelight Studio has much more to offer you for its quality services in New York, New Jersey, Houston, Texas, and their surrounding areas.
CandleLight Studio will work tirelessly to allow you to keep these memories close to you forever. Our mission is to enable everyone to afford the booking of great Muslim photographers at an affordable price and in the easiest way possible.
The Best Muslim Wedding Video Highlights in NY, NJ, and TX
Best Video Highlights and Muslim Wedding Photography Near Me
Top Muslim Videographers in Long Island NY
Are we planning to tie the knot? We are experts at Islamic Nikah ceremonies and Muslim Wedding photography. Islamic Weddings are one of our main areas of service. Muslim wedding photography has always been on the top out of the 1100 weddings we have covered in the past. We have a portfolio on our website and our customer reviews to prove the quality of the service.
Whether your wedding is a New York, New Jersey, Houston, Texas, or taking place somewhere else, just give us a call. Tie the knot without worrying about spending too much behind a wedding photo book or a film video. Just like the bride and groom of a wedding are a match made in heaven, Candlelight Studio's team and photography are also the same. CandleLight Studio professional photographers can adapt according to your preferences and style. Since this is their creative skill, you can be sure that you will get the finest photographs available.
Muslim Photographers in New Rochelle NY
Muslim Wedding Photographers for Wedding Trailers and Teasers
Best Muslim Photographers Manhattan NYC
At CandleLight Studio, we are specialists in Muslim Wedding Photography and the traditional rituals of the Nikkah ceremony. We will capture every important moment with our signature shooting style. Our success makes the couple and their families happy with the Wedding Photos, the Wedding Albums, and the overall experience with a photojournalistic shot. We have considerable expertise in Islamic Wedding Ceremonies. CandleLight Studio has built up sound knowledge and understanding of sublime pictures and videography for over 20 years.
From Nikahnama to the ending rituals, we have captured every detail of Muslim weddings. As a team of dedicated wedding photographers, we have found that Muslim weddings are more than a marital contract. They represent a bond between two families. Our photographers have captured the heartfelt moments of the Walima celebration when the newly-wed couples sit together for a photo session.
Muslim Videographers in New York City NYC
Best Wedding Reels by Muslim Wedding Photographers Near Me
Top Muslim Videographers in New Jersey NJ
CandleLight Studio photographers understand the delicacies, subtleties, and richness of Muslim wedding videography and photography. We know the camera angles to take. We have identified the essential rituals for pre-wedding, wedding, and post-wedding ceremonies.
We know about Islamic traditions, and our team captures the precious moments and preserves wedding photography of Muslim couples on their reel to reminisce the charming moments. As South Asian wedding photographers, we also serve Pakistani weddings, which are joyous and colorful events. Our photography studio has cinematographers who understand the traditions of your Muslim weddings. Thus, you may not need to give additional instructions before the photoshoots. The emotional ceremony naturally strengthens our faith in the Muslim religion, which inspires us to click wedding photos. CandleLight Studio offers the lowest possible price in the photography industry.
Muslim Photographers in Ozone Park NY
Best Muslim Wedding Photography in New Jersey, New York, TX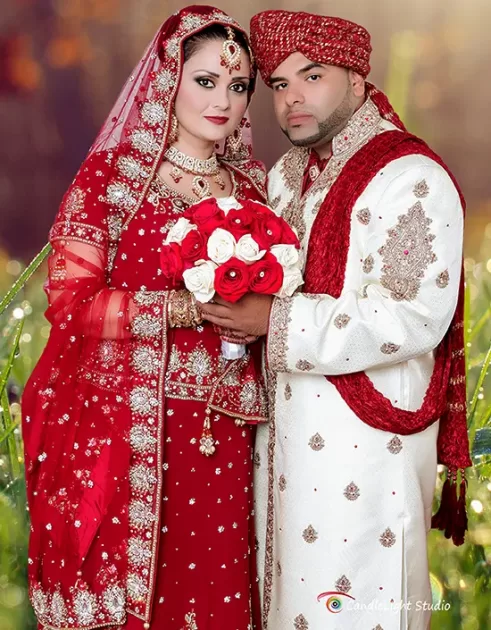 Muslim Wedding Photography Videography NYC, NJ, and TX
Best Muslim Wedding Photographers in Bronx NY
Muslim wedding photography- We click photos of Islamic marriage ceremonies. Our professional photographers have served several brides-to-be and soon-to-be Muslim couples. Muslim weddings pertain to rituals like Haldi, Mehndi, Baraat, Nikah, and the Walima. Our photographers will be with you from the day of commencing these wedding ceremonies.
Our photographers turn on their cameras from the moment when you perform pre-wedding rituals, like Henna and Sangeet night.
Manjha- It is a special occasion when our videographers capture bridesmaids' fun and mischief events. We take shots of the bride's face covered with turmeric paste.
Mehendi- Indo-Pakistani Muslim brides decorate their hands with henna paste. We take part in this women-centric event without interfering with their privacy.
Sanchaq- When you are busy managing your guests, our photographers capture photos of attractive gifts, like fruits, sweets, jewelry, and outfits.
Pomp and purity of Muslim wedding rituals that grab our photographers' attention-
Baraat- Our photographers track the way how grooms start their journey to reach wedding venues. The accompany of their friends and the overall grandeur- everything comes under our camera lens.
Nikah- Our photographers and videographers work together when the religious priest starts performing the ceremony rituals.
We never overlook post-wedding rituals, like-
Rukhsat- Our photographers capture the bride's tearful goodbye at the end of the Muslim wedding ceremony. Our camera takes a shot of everyone's gesture at this moment.
Walimah refers to the wedding reception party of Muslim couples. The grand feast and the special throne for newlyweds are always a part of our photographs. There is no better method of visually recording any occasion just by employing a CandleLight Studio professional photographer.
Best Muslim Wedding Videography in Edison NJ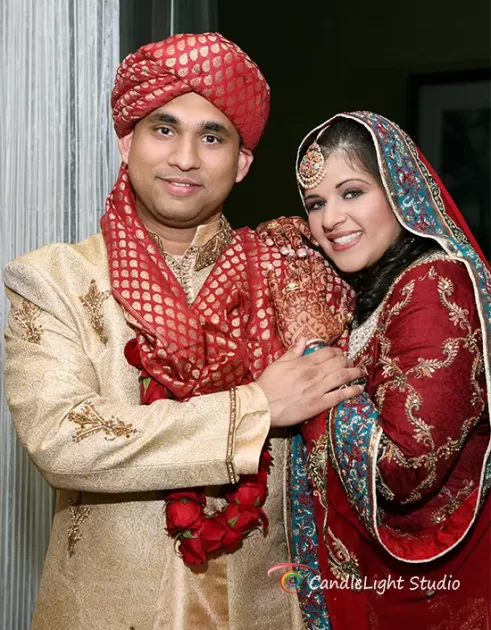 NJ Wedding Photographers for Muslim Wedding Photography in NY
Top Muslim Wedding Videographers Brooklyn NY
Your best poses are out there in a regular camera, but what if we make your candid moments so unique that each of your angles is just loved. So hiring a professional photographer is a worthy choice for an excellent experience. So have a look at the work of Candlelight photography which has specialties in Muslim wedding photography.
Why are we even talking about these different cultures and why Indian wedding photography and videographers Candlelight are so proud to serve these traditional weddings? Well, the answer is simple that you get to see different cultures and customs at these weddings. Only the dwellers of these cultures will understand which parts of the wedding are most important and need to be in the pictures and videos to last long.
For example, an experienced Muslim wedding photographer will know the importance of signing the marriage contract to seal the bond between the two. And a Christian wedding photographer would know the Vows need to be recorded in a frame perfectly to ensure it stays alive forever.
And yes, what is a photography and videography that does not depict the love between two people ready to spend the rest of their life together. That is why professional intimate wedding photography is the answer to your memorable moments. Cute and Romantic photographs when you hold each other's hands and look into their eyes to shower love for each other.
Capture and preserve your love for you and future generations. Are you planning to tie the knot with the love of your life? It brings us great pleasure to learn that you have decided to begin a new chapter in your life. Nevertheless, do you know which step of wedding preparation is the most crucial? Is it a meal? Guests? The importance of food and visitors cannot be overstated. But who will be in charge of apprehending them? Without a doubt, a photographer! Yes! You have figured it out. Congratulations.
The essential parts of any wedding are the photographer and videographer. They will record and preserve all of your wedding memories for the rest of your life, making them invaluable. You'll look back on your wedding pictures and chuckle together, marveling at how you came to meet such a wonderful person when you are in your older years.
Classic Muslim Wedding Photos in Floral Park NY
New Jersey Photographer for Best Muslim Wedding Photography
Muslim Wedding Photography in Connecticut CT
Muslim weddings are among those that are extended on several days. Mostly, the wedding venues in the Homeland may be different since people in the West have adapted to some parts of western traditions. However, the main thing is still the traditional marriage contract in the light of their Muslim weddings. Candlelight has observed how the couples in every wedding try to make their event look different. Yet they somehow have similarities, and this is the beauty of being part of the culture that you all are united to the same customs.
Nevertheless, getting to have a different photo style is a great idea. We truly understand, and that is why you will not get to see the same poses again and again. Our lead photographer and associate team makes sure that every couple receives a unique wedding photography album that does not look like anything seen before.
CandleLight Studio offers Muslim wedding photography that will fit your budget with our wedding photography packages. It's about the most prestigious day of your life! And we would love to capture it all by providing exceptional Muslim wedding photography and videography! We love to do Wedding photojournalism. We want to capture your most important event entirely in a photojournalistic shot by starting from the wedding preparations to that memorable ride in a limousine, the register ceremony, the religious or secular ceremony, the confetti, the dinner, the gifts, and celebrations. We long for capturing the bride in the fairylike dress, the handsome groom, the sentimental moments of the couple, your mother and your father, the bridesmaids and the groomsmen, the family and the friends.
You may be thinking that all Muslim weddings are the same, but the common thing among them is the marriage contract. Nonetheless, after so many ages, the bride's dress is still red paired with different styles. These arrangements are made so that the couple enjoys every moment of their big day. Well, Candlelight photographers are no stranger to these beautiful details. Instead, we have seen these beauties quite closely. We truly understand the value of those pretty moments that need to be adored for the rest of your life. So why not leave the job to the professionals having experience of over 20 years. CandleLight Studio wedding photographer captures the essence of a unique love story.
Muslim Wedding Photographer in Flushing NY

Muslim weddings by Indian Wedding Photographers Near Me
Nikkah Photography by Indian Desi Wedding Photographers
Surinder Singh – Professional Indian Wedding Photographer
Wedding photography keeps your memories alive for generations to cherish, but it doesn't have to cost a fortune.
CandleLight Studio has several affordable wedding videography and photography packages available, and we offer something for every budget.
Surinder Singh specializes in shooting traditional Muslim Weddings and Modern Western Weddings. Muslim Brides and soon-to-be couples love their outstanding photographs provided by photographer Surinder Singh.
Marriages are made in heaven, but weddings are celebrated on earth. CandleLight studio Muslim photographers capture those precious moments, memories of family and friends coming together to bless the newlywed couple.
Weddings are full of anticipation, excitement, and, of course, anxious moments. There are so many things to plan and think about, so let CandleLight Studio help you by taking one thing off your plate – pictures, and videos. With over 1,100 shoots and sessions under our belt, rest assured we will capture your Muslim wedding photography in vivid detail for generations to cherish.
CandleLight Studio has been recording memories for over 20 years. Whether it is a traditional Muslim wedding or a modern Western wedding, our photographers and video producers are unmatched and highly detail-oriented. CandleLight Studio has captured memories that last a lifetime, and we have the portfolio to prove it.
Keeping your wedding within its budget is important, and photography is no different. Our affordable wedding packages are value-priced, with options to choose the package that offers the most value for your price range.
CandleLight Studio Muslim photographers will immortalize your special moment so you can relive your wedding day in detail forever. We promise you're going to love Candlelight Studio!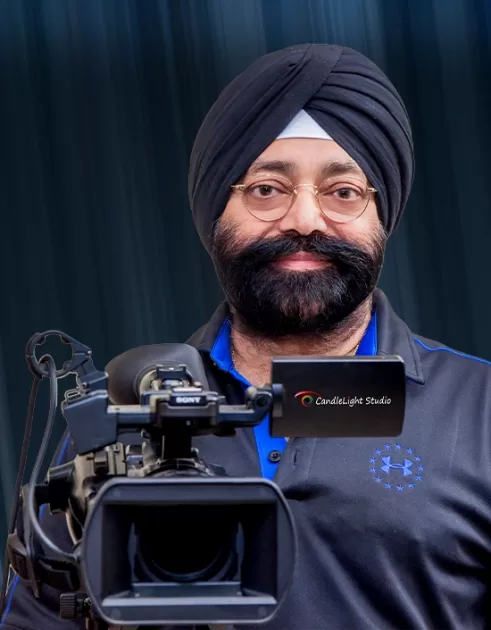 Surinder Singh is a professional wedding photographer capturing tying the knot moments for couples of various nationalities and religious backgrounds for over 20 years.
Certified by the American Wedding Group, Photographer Surinder Singh is culturally sensitive and has an eye for detail and a passion for capturing rich wedding traditions.

Best Photographers for Muslim Wedding Photography Near Me
Frequently Asked Questions about Muslim Wedding Photography?
Top Muslim wedding photography Near Me for Nikkah Photos and Mehndi Night Videos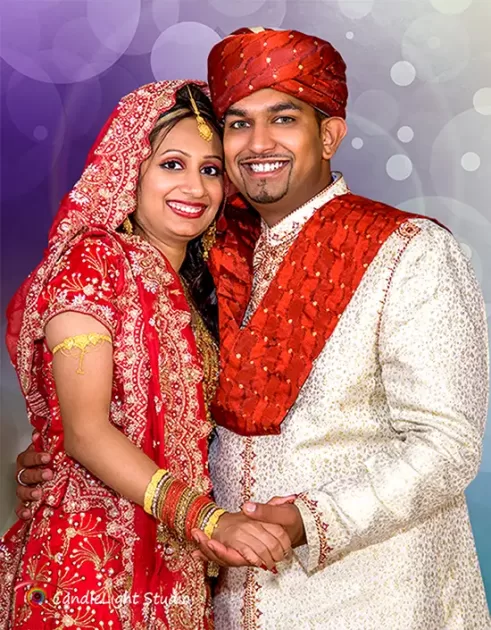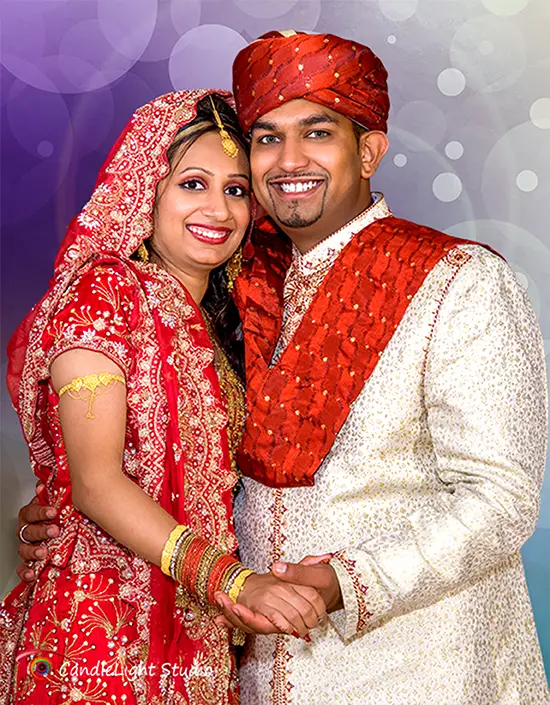 We are very skilled Wedding Photographer, Wedding Videographer. CandleLight Studio team enjoys working with other families. We are passionate about producing wedding tales that are entertaining, off-the-wall, and modern cost-effective, especially for you.
Best Muslim Wedding Videos Photos by Indian Photographers
We recognize the importance of everlasting love between two souls. As a result, CandleLight Studio provides excellent
Photography service at affordable prices.

Muslim photography packages are the best for these reasons
Our Muslim Wedding Photography Packages and Prices are Best
Indian Wedding Photos
Indian Wedding Videos
Indian Wedding Photography Near Me and Wedding Videography Near Me
Indian Wedding Photographers Near Me and Wedding Videographers Near Me
Candlelight Studio was founded in 2000 in New York and has captured beautiful moments since its inception. We pride ourselves on connecting the dots and creating a story worth telling and seeing through photos and videos.
We provide Photography, Cinematography, and 4K Videography services for Weddings in and around New York, New Jersey, Houston, Texas, and surrounding areas.
We know that there are brides from different cultures and traditions. We have covered a wide repertoire of weddings from American, Jewish, and Latino weddings to Indian, Pakistani, Guyanese, Bangladeshi, and a variety of others.
Candlelight Studio ensures that we deliver only the best service and ensure that you are included and engaged with your audience and your story.

Muslim Bride Groom Portraits and Wedding Photos in the Park
Engagement, Reception, and Muslim Wedding Photography Near Me
Muslim Wedding Photography: Why is it our top priority? We will capture your beauty in vivid details you may have never imagined were possible by the professionals at CandleLight Studio!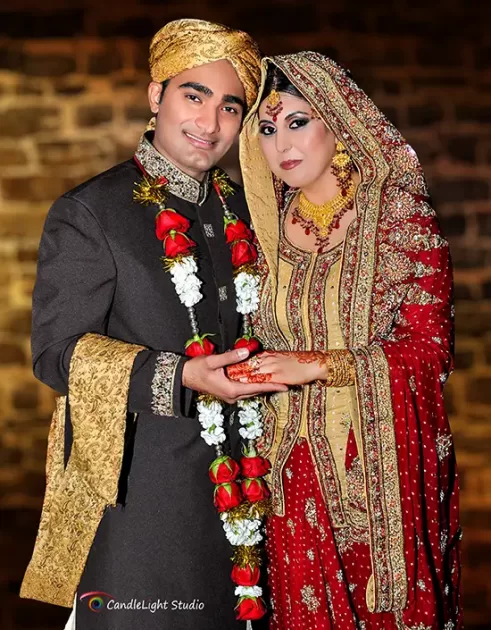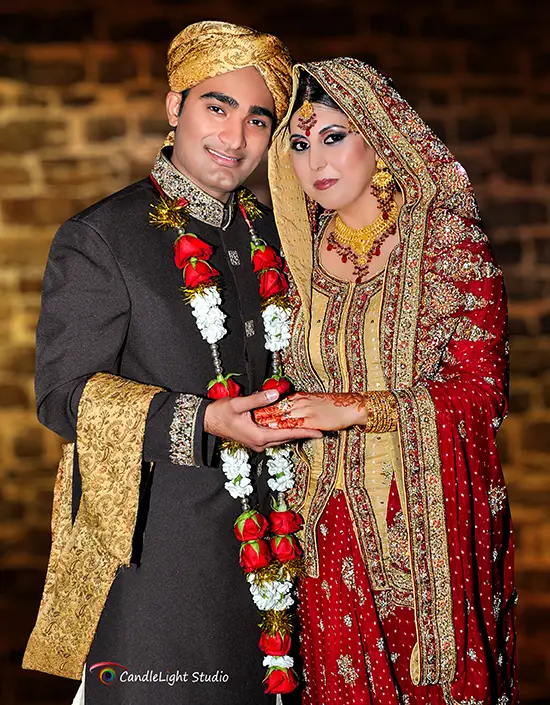 With the advent of digital cameras, wedding photography has undergone considerable transformation. CandleLight Studio's professional photographer will capture stunning images of you and your guests on your big day.