The Best Ways to Find Local Bangladeshi Photographer Near Me who will Match My Style and Personality and has Creative Insights into Bangladeshi Wedding Photography.
Magical Moments of My Big Day by Bangladeshi Photographer Near Me | CandleLight Studio

Timeless Wedding Day Memories by Bangladeshi Photographers Near Me | CandleLight Studio

Distinctive Wedding Pictures by Bangladeshi Wedding Photographer Near Me | CandleLight Studio

The Best Team of Talented Bangladeshi Wedding Photographers Near Me | CandleLight Studio

Top Leading Photographer for Bangladeshi Wedding Photography Near Me | CandleLight Studio

Capturing Precious Moments at Bangladeshi Wedding Videography Near Me | CandleLight Studio

Bangladeshi Photographers for Local and Destination Weddings NYC
Budget-Friendly Bangladeshi Wedding Photography Packages Prices
The Right Bangladeshi Wedding Photography to Immortalize your Unique Moments.
Our Bangladeshi wedding packages are within industry standard yet attractive and flexible to meet your bespoke needs.
Relive Your Special Moments Forever:
From bridal portraits and engagement photos to posed wedding photos of the bride and groom, wedding party, and family members, CandleLight Studio will Capture the Moment and Memories to Last a Lifetime!
Our wedding photography packages and prices are reasonable, and our reasoning is priceless:
We offer the best value packages at affordable pricing for every budget
Wedding Photography to Immortalize Your Unique Moments
Wedding Videography that will Connect Each Fabric of Your Story the Right Way
5~10 Minutes Video Highlights Reel with Special Effects and Matching Songs
Elegant Wedding Photo Album to Preserve Your Favorite Memories for Generations to Cherish
Drone Coverage of Your Unique Love Story in Motion
Live Streaming of Wedding Events, so your family and friends from around the world are virtually attending your Wedding
All High-Resolution Photos without watermarks, Delivered on USB Drive and Online
FREE UPLOAD of selected photos and Video Highlights on the Internet
Bangladeshi Wedding Videography by CandleLight Studio – Your Bangladeshi wedding is going to be one of the most memorable days of your life. It's that unforgettable day where you commit to one another in front of friends and family. You'll want to relive those moments forever – but your Bangladeshi wedding day can feel like a blur. With so much going on and all the family emotions involved, it's easy to forget some of the most treasured parts of your wedding ceremony and reception. That's why you may want to hire a Bangladeshi videographer to capture it all.
Bangladeshi Wedding Photography by CandleLight Studio – You will hire many talented vendors for your Bangladeshi wedding, and each one provides an undeniably valuable service. However, one of your most essential vendors is your wedding photographer. This person will capture your big day in all its glory and give you memories that you'll treasure forever. Make sure you take the time to do your wedding photography homework and find a great Bangladeshi photographer who matches your style and personality.
Bangladeshi Videographers Near Me are a passionate visual storyteller who loves preserving precious moments in a creative and artistic way.
Innovative Bangladeshi Videographer specializing in Local and Destination wedding cinematography.
Bangladeshi Wedding Highlights Video Reel by CandleLight Video Studio.
Bangladeshi Wedding Film | Bangladeshi Wedding Ceremony Videos by CandleLight Photo Studio.
Best Bangladeshi Wedding Highlights Trailer by CandleLight Videography Studio.
A Bangladeshi marriage ceremony is so enchanting. Bengali Wedding photography and Muslim wedding photography are our forte.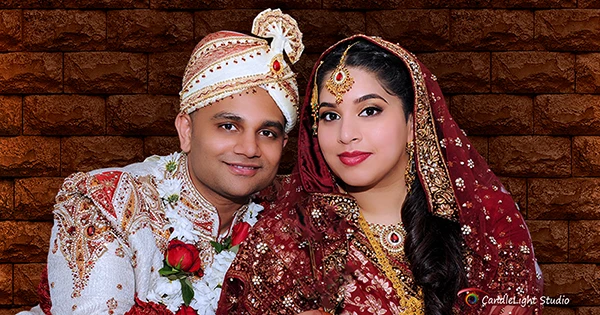 CandleLight Studio will make your Bangladeshi wedding videography and photography a remarkable one so you can relive it forever. And we are affordable.
Gaye Holud Videos by Bangladeshi Wedding Photography Near Me
Why should I choose Bangladeshi wedding photography near me for my Gaye Holud celebration and Nikkah Ceremony? We are a team of professional wedding photography and videography service providers, and we love Bangladeshi culture.
At Candlelight Studio, we capture one of the most important days in a bride and groom's life. Our photos and videos are memories reoccurring in real-time. The memories are priceless, and it's something that family members and friends can watch for generations to come. Our Affordable Bangladeshi Wedding Photography Packages offer great value that suits your need, and you can customize any of them to your requirements.
At Candlelight Studio, we offer a creative concept, stunning image quality, and excellent photography and videography services. Our approach to filming Bangladeshi weddings is professional and unique. The specialty and beauty of Bangladeshi culture will reflect entirely on the video highlight reels and your wedding photo albums.
CandleLight Studio provides Bangladeshi wedding photography and Muslim Nikkah videography services at affordable prices without compromising on quality. Our photography and videography style is storytelling, documentary, and cinematic.
The Best Bangladeshi Wedding Video Highlights in NY, NJ, and TX
Best Video Highlights and Bangladeshi Wedding Photography Near Me
Best Bangladeshi Wedding Videography in Edison NJ
Bangladesh takes weddings very seriously. They make sure to dress up in the best possible outfit and invite everyone who played the smallest role in their lives. Bangladeshi culture also has a unique and high-class bridal fashion, we know. It's not only colorful but also sparkly and dazzlingly alluring.
That's why aside from candid shots, we also conduct a bridal party portrait session. The whole spotlight remains solely on the bride and her beauty in this segment. Because brides are the highlights of Bengali Wedding photography. Photographer Surinder Singh is exceptionally skilled in the bridal party portrait session and uses right angles with the best lighting. We also offer real-time live streaming of your wedding and drone photography in a cinematic style. We use the most advanced photography and videography equipment.
Bangladeshi Photographers in New Rochelle NY
Bangladeshi Wedding Photographers for Wedding Trailers and Teasers
Classic Bangladeshi Wedding Photos in Floral Park NY
Are you having a Bangladeshi-themed wedding? Then you surely want to hold it in your memories forever instead of letting them fade away and become blurry at some point. Don't look any further than Candlelight Studio of New York. Our Indian photographers and Indian Videographers will make sure your wedding is made memorable. Contact us today to get your own best wedding photo books!
We take on board special Gaye Holud themes as we know your Gaye Holud and Nikah will be special and unique. Hence we make sure that every theme is unique and one of its kind. We provide a wide array of Walima themes to choose from to our lovely couples and customize them to their very own. We can do a bridal party portrait session, cover the pre-wedding, or have engagement photographers capture you wearing the ring. And at an affordable, reasonable price.
Bangladeshi Videographers in New York City NYC
Best Wedding Reels by Bangladeshi Wedding Photographers Near Me
Bangladeshi Wedding Photographer in Flushing NY
Engagements are an essential part of Weddings. What differentiates us from other photographers – Of course, there are many wedding photographers out there. What makes us different? Here are a few points that make us stand out from the rest. We will also carry out Engagement photo sessions by our engagement photographers. CandleLight Studio will also deal with all the corresponding ceremonies. In the end, we will offer you perfect wedding photo albums and a video film to commemorate.
We offer a wide range of services at a reasonable price: You will benefit from our services because they are varied. We won't only give you some photos and videos of your special day and end it there. We will take the pictures and videos in whatever style you want. We will edit them to perfection and send them to you using a USB drive compatible with all types of devices.
Bangladeshi Photographers in Ozone Park NY
Best Bangladeshi Wedding Photography in New Jersey, New York, TX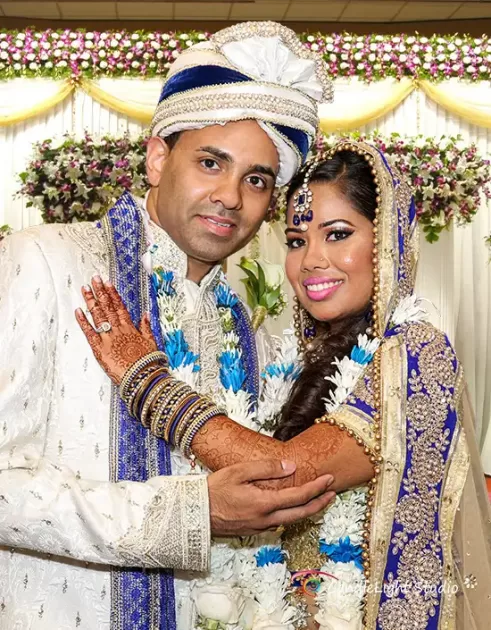 Bangladeshi Wedding Photography Videography NYC, NJ, and TX
Best Bangladeshi Wedding Photographers in Bronx NY
Advanced wedding photography equipment: We use the latest and best quality equipment for Bengali weddings to ensure the best quality photos and videos. For photography, we use Canon 5D Mark IV and Nikon D850, while for videography, we use Panasonic GH5. We can live stream your wedding real-time using Yolo Live and do Aerial coverage through DJI Phantom Drones.
Then we record the wedding vows or speeches using the Sennheiser Wireless Lavalier Microphone System. To professionally edit the videos with special effects, matching music, and dynamite titles, we use Adobe Premiere Pro. Finally, USB Drives are used to deliver your beautiful photos and videos. With all this advanced gear, we will come to your wedding to provide the best service.
Top Bangladeshi Videographers in Long Island NY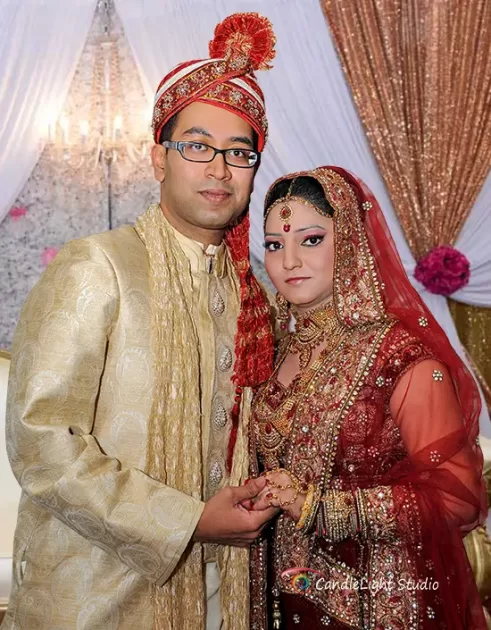 NJ Wedding Photographers for Bangladeshi Wedding Photography in NY
Top Bangladeshi Wedding Videographers Brooklyn NY
You can choose wedding packages according to your budget: We offer four different wedding packages for your kind consideration. The prices of each vary depending on the service provided. You can choose whichever fits your budget the best. Even if you choose the basic one, you will still get some of the best and most precise services ever.
We also offer special customized packages: If you have different requirements than our standard wedding Photography packages. Then we will give you a customized one according to your needs. Just tell us what you want, and we will try our best to accommodate you! And we will do it all at a reasonable price. Video highlight reels, drone photography, or following specific photography trends—all of it can happen. There are also elopement packages.
Best Bangladeshi Photographers Manhattan NYC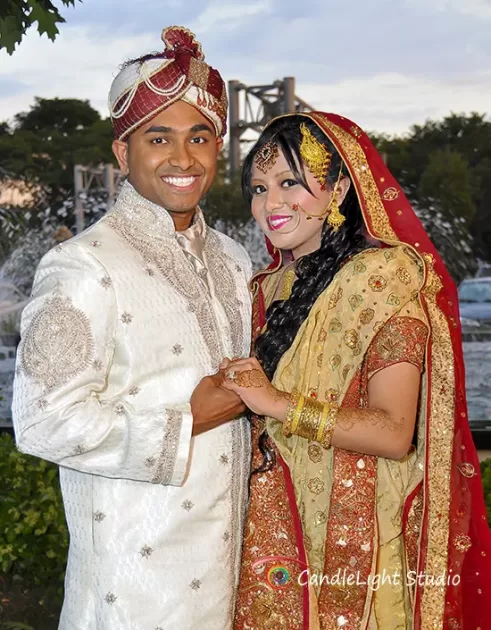 New Jersey Photographer for Best Bangladeshi Wedding Photography
Bangladeshi Wedding Photography in Connecticut CT
What advantages can an Indian wedding videographer bring to a Muslim wedding ceremony? Candlelight Studio offers you the best Muslim wedding photography and wedding videography services at the most affordable price. Here at Candlelight Studio, we have covered several Islamic Weddings over the years. We have adequate experience, and we know the wedding system by heart.
Islamic Weddings are simple yet gorgeous. We will record the rituals, the little smiles, the smallest teardrops, and everything in between. Your Nikah ceremony will be clicked beautifully by our Indian photographers. Then with our Indian wedding videography, we will add motion to it. Indian photographers will make sure to immortalize your wedding, gorgeous jewelry, beautiful outfits, and photographs and videos.
Top Bangladeshi Videographers in New Jersey NJ

Bangladeshi weddings by Indian Wedding Photographers Near Me
Nikkah Photography by Indian Desi Wedding Photographers
Surinder Singh – Professional Indian Wedding Photographer
Wedding photography keeps your memories alive for generations to cherish, but it doesn't have to cost a fortune.
CandleLight Studio has several affordable wedding videography and photography packages available, and we offer something for every budget.
Surinder Singh specializes in shooting Bangladeshi weddings and Modern Western Weddings. Bangladeshi Brides and soon-to-be couples love their outstanding photographs provided by photographer Surinder Singh.
Marriages are made in heaven, but weddings are celebrated on earth. CandleLight studio BD photographers capture those precious moments, memories of family and friends coming together to bless the newlywed couple.
Weddings are full of anticipation, excitement, and, of course, anxious moments. There are so many things to plan and think about, so let CandleLight Studio help you by taking one thing off your plate – pictures, and videos. With over 1,100 shoots and sessions under our belt, rest assured we will capture your Bengali wedding photography in vivid detail for generations to cherish.
CandleLight Studio has been recording Bengali wedding memories for over 20 years. Whether it is a traditional Indian wedding or a modern Western wedding, our photographers and video producers are unmatched and highly detail-oriented. CandleLight Studio has captured Gaye Holud memories that last a lifetime, and we have the portfolio to prove it.
Keeping your wedding within its budget is important, and Bengali wedding photography is no different. Our affordable wedding packages are value-priced, with options to choose the package that offers the most value for your price range.
CandleLight Studio Bengali photographers will immortalize your special moment so you can relive your wedding day in detail forever. We promise you're going to love Candlelight Studio!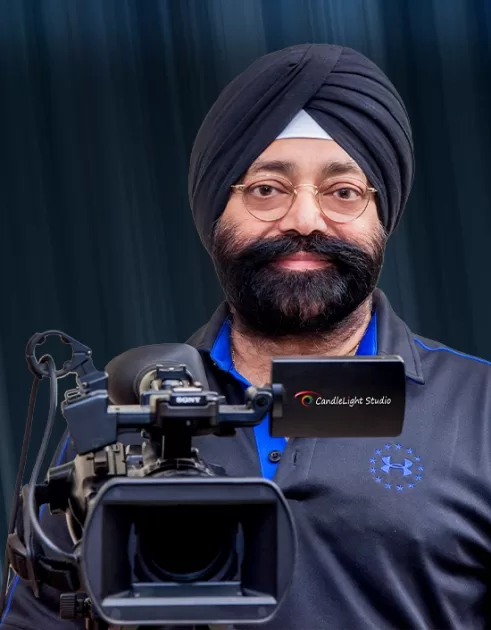 Surinder Singh is a professional wedding photographer capturing tying the knot moments for couples of various nationalities and religious backgrounds for over 20 years.
Certified by the American Wedding Group, Photographer Surinder Singh is culturally sensitive and has an eye for detail and a passion for capturing rich wedding traditions.

Best Photographers for Bangladeshi Wedding Photography Near Me
Frequently Asked Questions about Bangladeshi Wedding Photography?
Wedding cinematography and Bangladeshi wedding photography are our passions, and to click memorable life events is a privilege – CandleLight Studio
At CandleLight Studio, we have over 20 years of specialized experience in providing professional Photography and videography services at an affordable rate with amazing quality.
Best Bangladeshi Wedding Videos Photos by Indian Photographers
Bangladesh is a country with glamorous wedding ceremonies and simple rituals. Like many other Bengali Weddings, a Bangladeshi marriage ceremony is so enchanting.

Bangladeshi photography packages are the best for these reasons
Our Bangladeshi Wedding Photography Packages and Prices are Best
Indian Wedding Photos
Indian Wedding Videos
Indian Wedding Photography Near Me and Wedding Videography Near Me
Indian Wedding Photographers Near Me and Wedding Videographers Near Me
Candlelight Studio was founded in 2000 in New York and has captured beautiful moments since its inception. We pride ourselves on connecting the dots and creating a story worth telling and seeing through photos and videos.
We provide Photography, Cinematography, and 4K Videography services for Weddings in and around New York, New Jersey, Houston, Texas, and surrounding areas.
We know that there are brides from different cultures and traditions. We have covered a wide repertoire of weddings from American, Jewish, and Latino weddings to Indian, Pakistani, Guyanese, Bangladeshi, and a variety of others.
Candlelight Studio ensures that we deliver only the best service and ensure that you are included and engaged with your audience and your story.

Bangladeshi Bride Groom Portraits and Wedding Photos in the Park
Engagement, Reception, and Bangladeshi Wedding Photography Near Me
Top Bangladeshi wedding photography Near Me for Nikkah Photos by CandleLight Studio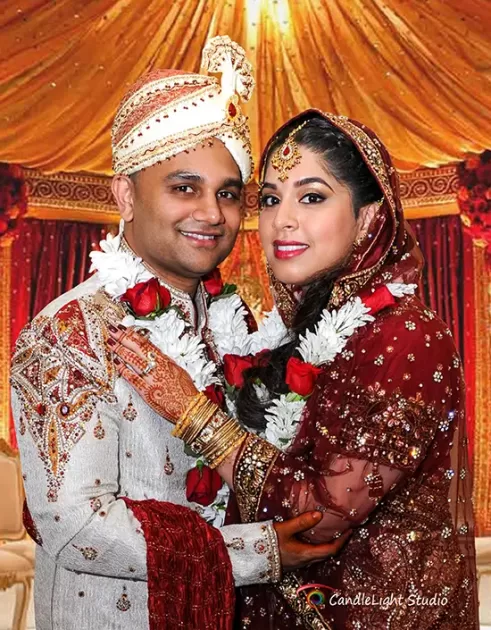 Bangladeshi brides are the most beautiful ones in the world. And our cameras exist to capture beauty. We will even capture the candid moments! For booking your Bengali weddings, please call today to speak with one of our professional wedding photographers – CandleLight Studio